Commercial Propane Gas Suppliers for Loudoun County
Hunt Country Propane makes it easy for you to switch your propane company.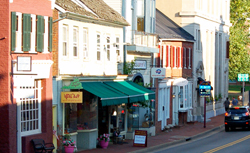 OPTION 1: Call our office at 540-687-3608.
OPTION 2: Use this Electronic Application
OPTION 3: Visit the Forms Area on our website and print out the forms you need and mail or fax them back.
Due to the low price and high demand of our product, we are only accepting 500 new customers this year.
With the economy still affecting local businesses, we do everything we can to provide the most upfront and honest propane option on the market.
As Hunt Country residents ourselves, we know how to best serve our neighbors, local farmers, and surrounding businesses.
If you are installing a propane tank for the first time in Loudoun County, choosing Hunt Country Propane is an easy choice. With the most honest pricing, reliable and local service, we know you will be completely satisfied with Hunt Country Propane.